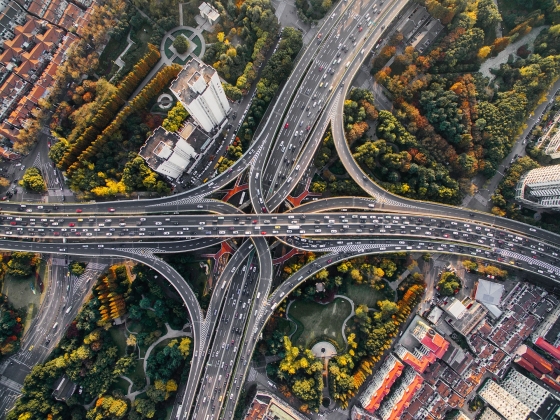 Title: The 151st Regular Session on Infrastructure Development and Planning (Conducted over the Internet due to COVID-19)
Organizer: International Center for Land Policy Studies and Training
Duration: 3 months, scheduled for July 15 through October 7, 2022
Target Audience: 26-28 international and Taiwanese participants of medium and high level government officials or experts in the fields of urban and rural planning, infrastructure planning
Objectives:

Providing the participants with understanding of the most recent lessons learned in achieving goals for effective infrastructure development and planning.
Giving the participants a deeper knowledge of infrastructure development, planning, investment and maintenance, institutions and governance; urbanization and rural public infrastructure, informal settlement upgrading, planning of transportation, housing issues and public utilities;
Introducing the participants to the techniques of economically and institutionally analyzing infrastructure planning;
Arming the participants with skills and perspectives in planning of transportation, housing and public utilities;
Assisting participants with exploring models, policy development, implementation, and Taiwan experience regarding:

Land Policy and Urban Development
Public Finance and Investment
Transportation Investment
Course Components

Lectures on Videos:

Module 1: Land Policy and Urban Development
Video 1: Land, Infrastructure, Informality and Urban Development
Video 2: Participatory Land Use Simulation 1
Video 3: Land Based Instruments for Urban Resilience
Video 4: Participatory Land Use Simulation 2
Video 5: Participatory Land Use Simulation 3
Module 2: Public Finance and Investment
Video 1: Financing Capital Projects
Video 2: Case Studies: Confronting the Decline in Cleveland
Video 3: Financing Infrastructure Projects Through Capital Markets
Video 4: Financing Infrastructure Projects Using Land Value Capture
Video 5: Case Studies: Community Toilets and the Challenges of Urban Sanitation in Nairobi, Kenya
Module 3: Transportation Investment
Video 1: Transport Project Cycle: From Planning, Finance to Implementation
Video 2: Integrated Transport and Land Use Planning: A Case Study of Transit-Oriented Development
Video 3: Transport Project Appraisal & Cost-Benefit Analysis
Video 4: Information Technology, Infrastructure, and Smart Cities
Video 5: Social Housing
Taiwan Experience:

Module 1:
Video1: Planning and Development of Intelligent Transportation System in Taiwan
Video 2: Modernization of Nations and the Choices of Land Development and Infrastructure Installation
Video 3: Taiwan Inundation Characteristics and Urban Water Management
Module 2:
Video 1: Public-Private-Partnership Models for Infrastructure Projects
Video 2: Infrastructure Investment Criteria
Video 3: Local Economic Development
Module 3:
Video 1: Transportation Vulnerability and Resilience
Video 2: Sustainable Transportation
Video 3: Sustainable Development and Green Infrastructure
Exercise & Test: To ensure every participant really grasps the essence of the lecture content and the effectiveness of learning, lecturers will give some exercises and a test of essay questions following every topic they deliver. The test will be scored by lecturers to qualify the participants for their completion of the course.
Online Seminar
In addition to video lectures, the course sets aside this period of time for online seminar, which encourages interaction not only among participants, but also between participants and lecturers. Participants can learn not only from the lectures, but also through active discussion with fellow participants and lecturers. Similarly, they can take this opportunity to raise questions for lecturers to clarify whatever the participants do not understand on the lecture videos of that particular module. To reach the above-mentioned objectives, the participants are required to refresh the lecture videos of that particular month thoroughly before attending the monthly online seminar, and to make themselves present at the seminar throughout the whole session from beginning to end.
NOTE WELL:

The course emphasizes experience sharing and direct participation; on videos and online seminars are all conducted in English, while exercises & tests are designed to augment and enrich the learning experience and effectiveness. Participants are required to undertake all components of the course to qualify completion of the course, which will be marked by conferring a certificate at the end of the whole course.
To familiarize the participants with this online course, the Center also sets aside an online orientation, which includes importantly, a course overview by the course coordinator. To wrap this online course, the Center will conduct an online commencement ceremony at the end of the course, during which a certificate will be conferred on each participant who has completed all components of the course.
To validate the application process, applicants recommended by their office has to be channeled through the Republic of China (Taiwan) Embassies/Missions Abroad (https://en.mofa.gov.tw/). The latter shall transmit the application to the International Center for Land Policy Studies and Training (ICLPST) for consideration.
December 29,2021