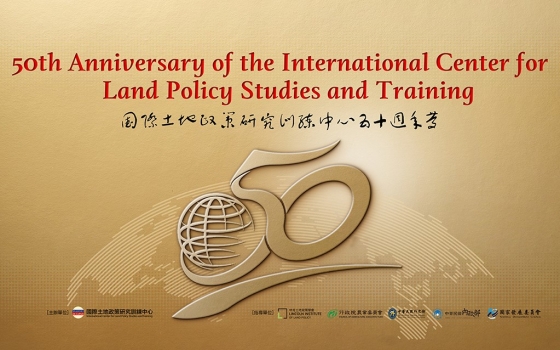 ICLPT 50th Anniversary
Background
Since its inception in 1968, international training has always been one of the core functions of the Center. Annually the Center holds various training courses, inviting participants of mid-career officials and professionals from all over the world to attend them. Up to the present, more than 17,000 trainees from 132 countries have completed trainings or seminars at the Center. This has helped the Center to establish an expansive network of experts in the fields of land and agriculture, which has been widely recognized. Since their return from the training, participants have made substantial contribution to the societal and economic development of their countries. In view of this important milestone of the 50th anniversary, we decided to hold a celebration so as to mark the achievements. This celebration also aims to accentuate the significance of training in land and agriculture and memorize the efforts made by Taiwan and the United States in promoting progress and prosperity for the world over the past half a century.
Main Celebration
1. Taiwan Land Policy Forum
Time: 8:50 am on May 25
th
, 2018
Venue: Taipei Regent Hotel
At the 50
th
anniversary a one-day conference will be held to release the results of research on the major policy changes in the post-Land Reform Program era, in the areas of land tax, urban revitalization, farmland deregulation and its impact on agriculture and land. Plans have been made to broadcast the conference live on the Internet, in order to engage all the Center's alumni and interested persons around the globe.
2. Celebratory Banquet
Time: 6:30 pm on May 25
th
, 2018
Venue: Taipei Regent Hotel
A celebratory banquet will be held to celebrate the Center's achievements in land and agricultural training over the past 50 years since its inception. Distinguished guests include representatives from Taiwan government, scholars/experts from related academic institutions, representatives from the diplomatic corps, alumni, and participants of the 137th and 138th regular sessions.
May 1,2018