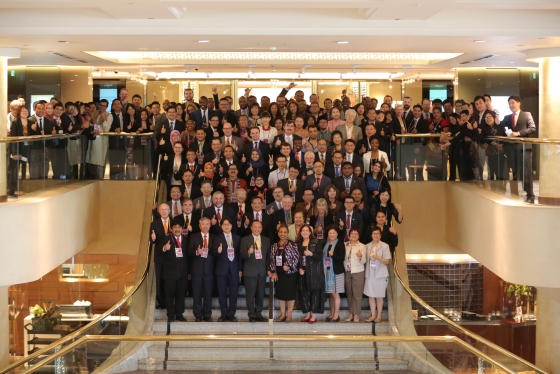 Drawing a total of 200 participants from 50 countries, the 50th Anniversary of the ICLPST has reached the climax and a fruitful ending in the Celebration Banquet.
The Grand Opening saw high-ranking officials of the Republic of China (Taiwan), the Diplomatic Corps, and distinguished guests from all over the world, gracing the occasion with remarks and keynote speech. Significantly, Ms. Kathryn Lincoln, Co-chair of the ICLPST Board of Directors, received the Presidential Citation for her father Dr. David Lincoln, founding Board member of the ICLPST. The most intellectual part of the celebration, the Forum on Taiwan's Land Policy in the Post-Land Reform Era has undoubtedly aroused wide concerns among the audience, who may draw inspirations from the sharing of this important piece of Taiwan experience.
The ICLPST look forward to your continued support and greater success in the future. Photos and videos of this event have been uploaded as shown below.
Link to Photos of ICLPT 50th Anniversary Celebration
May 26,2018